Win MOROCCANOIL #LFW Products – We Have 12 Sets To Giveaway!
Want to get the look? We have a fabulous collection of products courtesy of MOROCCANOIL to help you get the London Fashion Week style in your own home. Best of all, we have 12 sets to give away!!
Enter our MOROCCANOIL #LFW giveaway for your chance to win a set of the following products (open to UK, entry closes 25.2.18):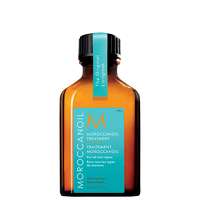 MOROCCANOIL Treatment Oil 25ml – SHOP
Moroccanoil's versatile, nourishing and residue-free formula can be used as a conditioning, styling and finishing tool. Blends perfectly with other products and speeds up drying time. This treatment for hair completely transforms and repairs as its formula transports lost proteins for strength; fatty acids, omega-3 oils and vitamins for shine; and antioxidants for protection.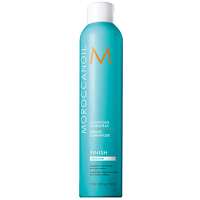 MOROCCANOIL Luminous Treatment Oil Medium – SHOP
Formulated with a combination of highly sophisticated ingredients infused with argan oil. This lightweight and workable hairspray offers a long-lasting, flexible hold, without leaving a sticky residue. Ideal for creating and maintaining soft, natural styles. Brushes out easily without weighing hair down and provides a reflective shine shield that fights frizz and humidity.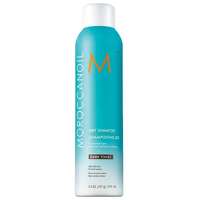 MOROCCANOIL Dry Shampoo Dark Tones 65ml – SHOP
Moroccanoil Dry Shampoo Dark Tones contains ultra-fine, oil-absorbing rice starch that removes build-up and odour, leaving hair instantly clean and refreshed. Its UV-protecting, argan oil-infused formula breaks down instantly, leaving no dull residue and maintaining the natural richness of dark, brunette tones.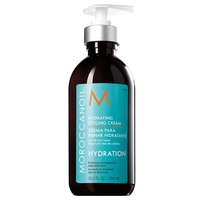 MOROCCANOIL Hydrating Styling Cream 300ml – SHOP
Hydrating Styling Cream is a lightweight, moisturising formula that creates soft styles for a natural feel. It conditions, hydrates and fights frizz, especially for coarse and dry hair. It adds definition with a soft hold and is essential for creating blow-dried styles. It is also great for taming fly-aways and refreshing day-old styles.
You can shop all MOROCCANOIL online at allbeauty.