The best presents for teachers are right here, with our summer 2018 end of term gift guide.
Looking for the best presents for teachers? Snap up a little 'thank you' gift for a favourite teacher, as kids move on to a new year or a new school. We've rounded up our favourite picks for summer 2018, for all budgets. If you're stuck for inspiration, our selection should help. But as a general rule, we suggest thinking along the lines of holidays, relaxation, and gifts to help during term-time.
Bomb Cosmetics Sea of Tranquility Tinned Candle
RRP £7.99 | Our Price £7.20 > SHOP
The perfect take-in present for a younger child. Just add a ribbon bow and a tag and you're done! Containing essential oils and with a fresh, oceanic scent, the candle will burn for around 35 hours. Older kids could add a small bottle of wine for a mini relaxation kit. 100% handmade and 100% vegan.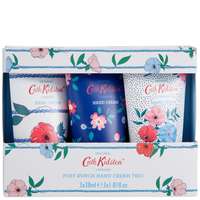 Cath Kidston Posy Bunch Hand Cream Trio 3 x 50ml
Our Price £6.50 > SHOP
What a great little treat! Containing 3 hand creams, with vitamin E and glycerin, each with a floral theme. Teachers need to hand wash more than most, so will appreciate this little set to keep hands hydrated.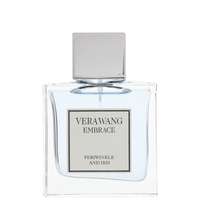 Vera Wang Embrace Periwinkle & Iris EDT 30ml
RRP £25 | Our Price £11.95 > SHOP
You may be nervous of gifting perfume but don't be, but there are plenty of fragrances that most people will love, and in terms of wow factor they're one of the best presents for teachers. This beautiful little gem is a powdery violet scent, with a citrus opening and a base of vanilla, whipped cream and sugar. The mini handbag size also makes it great to have at school.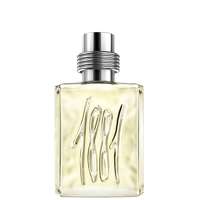 Cerruti 1881 Pour Homme EDT 25ml
RRP £24 | Our Price £8.45 > SHOP
An absolute classic, this woody and aromatic scent is one that will suit most – and best of all it suits any budget! With notes of sandalwood, pine and oak moss.
Caudalie Travel Set
Our Price £13 > SHOP
An incredible value set from French beauty experts Caudalie – a travel kit makes a useful gift, especially if you know that teacher is heading away. If it's a big summer trip (or a goodbye to go travelling) then why not club together and add in some local currency.
Ted Baker Ted's Grooming Room Trio
RRP £29 | Our Price £22.95 > SHOP
A little more of a splurge, but if the class is clubbing together for a favourite male teacher, this set makes a great gift. Each product is 75ml, making it travel size but good value, and the travel bag is a fab extra touch.
L'Occitane Delightful Blossoms From Provence
Our Price £18 > SHOP
A truly delightful set from L'Occitane, containing foam bath, shower oil, eau de toilette and more. We've never met anyone who didn't LOVE L'Occitane – this set is a lovely indulgent treat and one guaranteed to please.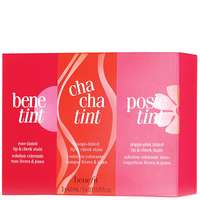 Benefit Makeup Set Tints To Tease
Worth £31.50 | Our Price £9.70 > SHOP
We wouldn't usually suggest makeup as a gift to someone you don't know all that well, but shopping for younger teachers can be tricky. This set from Benefit will delight and suit anyone of any colouring. The 3 handy travel sizes are great for the holidays and can be worn on bare skin so ideal for summer.
O
rla Kiely Sycamore Seed Large Hanging Wash Bag
RRP £20 | Our Price £14.95 > SHOP
The famous Kiely print in a beautiful cosmetics bag. Now teacher can bring her personal items to school in style, or upgrade her travel gear.
Versace Man Eau Fraiche EDT & Shower Gel Set
RRP £28 | Our Price £18.95 > SHOP
This has to be one of the best presents for teachers! A super-stylish set, and great for a class whip-round, this scent from Versace is stylish, energetic and fresh. Included is the EDT 30ml spray, plus a 50ml shower gel – amazing value for money!
You can shop all gifts online at allbeauty – and don't forget to check our summer sale for more great buys.