In need of a New Year skincare overhaul? Us too…
If you're anything like us, you're still feeling the effects of Christmas (specifically weather, heating and too much rich food). Our skin is dull, spotty and puffy and not even Touche Eclat can save the day! Time for a New Year skincare overhaul; here are the tips we'll be following, from coping with Rosacea flare-ups to dry, peeling noses… Plus solutions on-site from just £3.35.
New Year Skincare – Rosacea and Redness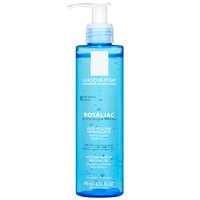 Although only 11% of people have genuine Rosacea, many of us are prone to redness, flushing and broken capillaries, especially at this time of year. One thing you may not have considered is your cleanser: although cleansing milk is great for dry skin, it does need to be massaged in, so if you have itchy, burning, redness that's super-sensitive, switch to micellar gel. The gel is simply patted onto the skin and lifted away with damp cotton wool – we love Rosaliac Makeup Remover Gel by La Roche-Posay, designed to reduce flushing and leave skin feeling refreshed.
New Year Skincare – Dull, Spotty Skin
The number one thing you can do for your skin is step away from the junk! Seriously, have a break from it all and fill up your water bottle on a daily basis. What you eat has a real effect on how you look, and it's the most powerful change you can make. Try to add in some light, daily exercise and centre your meals around clean veggies and fruit. Now that you've charged up your insides, tackle dull skin with a twice-weekly exfoliating session and a weekly peel – we like this gentle glycolactic mask from REN Clean Skincare. Keep up the routine for the whole of January and you should see a significant change.
New Year Skincare – Dryness and Dehydration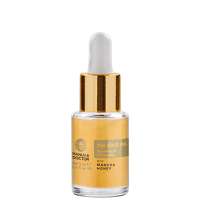 Is it dryness or just temporary dehydration? There's a simple trick to know the difference: if you've always had it, it's genetic dry skin. If it's a temporary thing it's dehydration. Either way, this time of year does not help and it's super common to have extra dry skin. It's tempting to throw every oil you have at the problem, but the trick you really need is to look at your routine: make sure you're using a moisturising cleanser and you must must must moisturise morning and evening. No skipping!! Add a facial oil (we love this Manuka Doctor 24K Gold & Manuka Honey) to your evening routine and apply it after cleansing and before your night cream. Face oils can be applied all over the face including the eye area and should keep skin soft and supple.
New Year Skincare – Eczema Flare Ups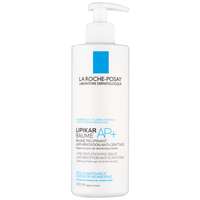 Eczema is an on-going struggle for many, but the change in diet and weather can cause real problems. If you're having a flare-up, La Roche-Posay's Lipikar Baume is your new best friend. Suitable for everyone (it can be used from birth), it's dermatologically tested and contains the famous healing waters of La Roche-Posay. Check out the whole range as there are products for face, body and cleansing care.
New Year Skincare – Lips & Noses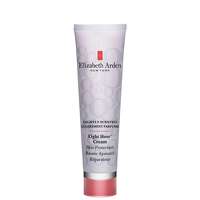 There were a number of charming colds doing the rounds at allbeautyHQ this winter, and more than a few of us are ending the year with dry, sore, flaky noses. Our top tip? Carry a lip balm with you at all times and apply it to the nose as well as the lips. Absolute Queen of skincare protection is of course Elizabeth Arden Eight Hour Cream which can be used just about anywhere.
Ready to treat your skin? Head to allbeauty to stock up and save…