Despair of getting lips that last? Here are our top tips for a Valentine's pout that stays put.
You can have lips that last, without coats and coats of sealant! See our tips below and shop lip colour online at allbeauty.
Don't forget to prep lips before you start! Give them a gentle buffing the day before, and moisturise them thoroughly. Dry, flaky, cracked lips won't hold any colour well, so put in your groundwork. Remember, lips have only 6 layers of skin compared to the 12 found on the rest of the body. They can't perspire either, so they need extra help in staying moisturised.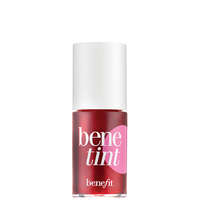 Tip One: Stain It!
Drinking, eating, kissing (naturally!) all Valentine's Day activities that remove lip colour like no-one's business. For an easy way to ensure colour at all times, apply an all-over lip stain first of all, then simply apply a gloss over the top or your usual lipstick. Either way, you've got colour that lasts and even if the top coat goes awol, you'll still have luscious red lips.  This tip works really well when you use it with lip gloss, as gloss is easy to re-apply fast and without a mirror (ie when you pretend to drop your fork and reach under the table…)
Tip Two: Cover Your Bases
A lip pencil, either in a matching or complementary colour, is a great way to add a base to your lips. Apply an all-over colour first using a lip pencil, then apply your lipstick or gloss over the top. This ensures base colour that won't move and is great if you have trouble with lipstick that 'bleeds'.
Tip Three: Dust It Off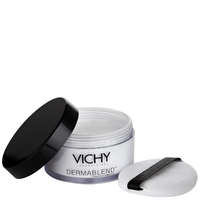 If you're a fan of matte lips, then this trick is one you should definitely try! Apply your lip colour in the usual way, then dust over the top with a coat of powder and leave to set. Now, how you apply is key here – we like to use a very fine, translucent powder such as Dermablend Setting Powder and apply to the lips with a blusher brush. You will get a matte finish, but the added hold is definitely there.
Tip Four: Foundation
Apply your foundation all over the lips, and wait for it to dry before applying lip colour. You can use this tip with any of the tips above for extra strong lip durability!
For more tips on keeping lips happy in the winter months, see our winter weather lip guide or watch the time we tested Lord & Berry Kissproof Lipstick.